News
Posted on 05/29/20
Titan masters attack sealed product and singles now available for purchase: https://www.thetoytrove.com/catalog/titan_masters_attack/14865
Posted on 05/12/20
Rebel Clash singles now availabe : https://www.thetoytrove.com/catalog/pokemon_singles-sword__shield__rebel_clash/14854
Posted on 05/12/20
Ikoria singles now available for purchase: https://www.thetoytrove.com/catalog/magic_singles-ikoria_lair_of_behemoths/14862
Posted on 03/26/20
Dear Valued Customers

Due to the Covid-19 Outbreak in Ontario, all businesses that are non essential services have been forced to close. We will re-open again sometime in April when stores are allowed to re-open. In the meantime we remind customers..

WE DO HAVE AN ONLINE STORE WITH LOCAL DELIVERY!
WWW.THETOYTROVE.COM

We encourage you guys to take advantage of this feature!

Thanks again for your support and understanding and be safe out there!
Posted on 03/26/20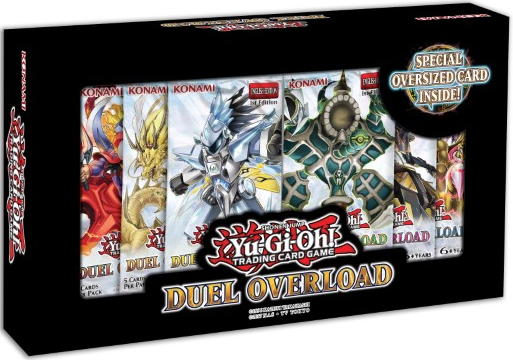 Duel overload single now available for purchase.
https://www.thetoytrove.com/catalog/yugioh_singles-duel_overload/14846
Posted on 03/26/20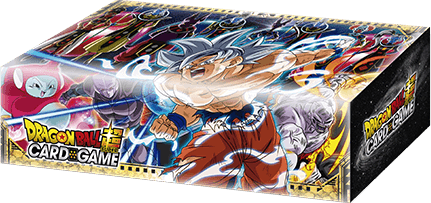 Draft box 5 singles now available for online ordering.
https://www.thetoytrove.com/catalog/dragon_ball_super_tcg_singles-draft_box_5__divine_multiverse/14847
Posted on 03/19/20
Update on the Light Beer Virus!
To help ease everyone's mind and paranoia, Effective immediately there will be some temporary changes for the march 3 week break until at least April 1st.
- Door Handles, Tables, Binders and Display Cabinets will be disinfected regularly throughout the day! (Natalie is very adamant about it so you know it'll get done.)
- Customers will no longer be able to browse binders and single cards. We can still pull orders and sell singles in-store but only using in store pick up or bringing in a list. No browsing.
- We will not be taking any sort of bulk trade for the time being.
- We will no longer be hosting events for the time being.
-Hopefully everyone can follow these rules for a couple weeks until this Asteroid hits us! Thanks for your understanding and be careful out there!
Posted on 02/27/20
We are now re opened in our new location on Geneva Street
The address is 280 Geneva Street unit 4 , it is at the back of the building in the basement.
Refer to this facebook post for directions : clickme
We hope to se you all soon!
Posted on 10/31/19
Dragon Ball Super - Malicious Machinations Pre-Release
November 24th
5pm
$30 + Tax (Includes 6 Packs + 2 Promo Packs
Sealed Format

1st Place: 1 Malicious Machinations Champion Playmat + 6 Packs of Set 8 + 2 Merit Packs

2nd Place: 1 Exclusive Card Sleeves + 4 Packs of Set 8 + 2 Merit Packs!

3rd-4th Place: 4 Packs + 1 Merit Pack!

Players who purchase a Booster Box on Pre-Release will receive Pre-Release Dash Packs!

ALSO PLEASE NOTE as stated by Bandai YOU CAN ONLY GET DASH PACKS BY BUYING BOXES AT PRE-RELEASE THEY WILL NOT BE AVAILABLE AFTERWORDS ANYMORE! So if you want dash packs make sure to buy on pre-release!
Posted on 10/31/19
$35 Entry - 6 Packs Sealed + Participation Promo

Sealed Format for rules please checkout this article: https://m.facebook.com/notes/transformers-trading-card-game/turbo-engaged-with-scott-van-essen/2218008658320947/

Top 8 get a promo
1st - 6 Packs
2nd - 4 Packs
3rd - 2 Packs
Prizing based on 8 players